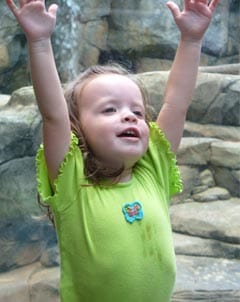 Need A Friend
As part of the Lillie's Friends mission, we strive to support families in a variety of ways. One of the greatest stresses on families is the financial burden a child's treatment. If you are in need of financial assistance, please review the following guidelines and complete the financial assistance application.
Guidelines for Financial Assistance
Financial aid provided by Lillie's Friends Foundation to any family who has a child that is diagnosed with neuroblastoma.
The following criteria should be met:
The patient is 18 years old or younger.
The patient must be diagnosed with neuroblastoma.
The patient must currently be receiving treatment for neuroblastoma.
The patient has been deceased for less than six months for a family to receive financial assistance for unpaid medical bills or other expenses.
If the patient is eligible, he or she may receive assistance with the following expenses:
Travel: Airline tickets and gas cards
Lodging: Hotels & philanthropic housing
Meals: Food vouchers from the hospital's on-site cafeteria and local area restaurants
Other: Expenses related to the child's treatment and expense
All sections of the form must be completed truthfully. Any false or misleading information will result in an automatic denial. Please follow these guidelines while applying:
Maximum allotment per family per year should not exceed $2,000.
Assistance is not retroactive. Lillie's Friends will not allocate any funds until we receive all the information.
Patients may travel to a facility or from one facility to another institution as long as the other guidelines are met.
Existing resources should already be maximized for each family. This program is meant to be a supplement, and is intended to only fund additional out of pocket expenses for the families.
After Submission:
A Lillie's Friends representative will review the application. We understand that time is of the essence for many children and their families and will do our best to respond to all requests within 1-2 business days.
Lillie's Friends reserves the right to change these guidelines at any time without notice, and to apply these guidelines at its reasonable discretion.